The renovations continue!




This past Spring, just before jumping full force into our second Summer season, we remade the upstairs bathroom!
Just as we did with our downstairs Master Suite bathroom, we did a tear down of the upstairs bathroom, rebuilding it practically from scratch. The house was built in 1880 so most everything needed replacing or shoring up, all new plumbing before putting down the new floor and new walls up. A complete demolition gut was in progress.
The new bathroom features black and white Victorian hexagon floor tile, subway shower wall tile, a glass track-sliding door, antique sewing machine base turned sink with wall mounted faucet fixtures, flea market rescued in-wall medicine cabinet (sans 4 layers of paint), display cabinet featuring an "ode to our fathers" with pictures and trinkets from their past livelihoods in different fields of work and play, finished off with a beautiful custom made roman curtain.
Above you'll see how the bathroom looked when we first moved in, followed by demo and through the final stages of the renovation!
Below, you can see the photos of the completed project!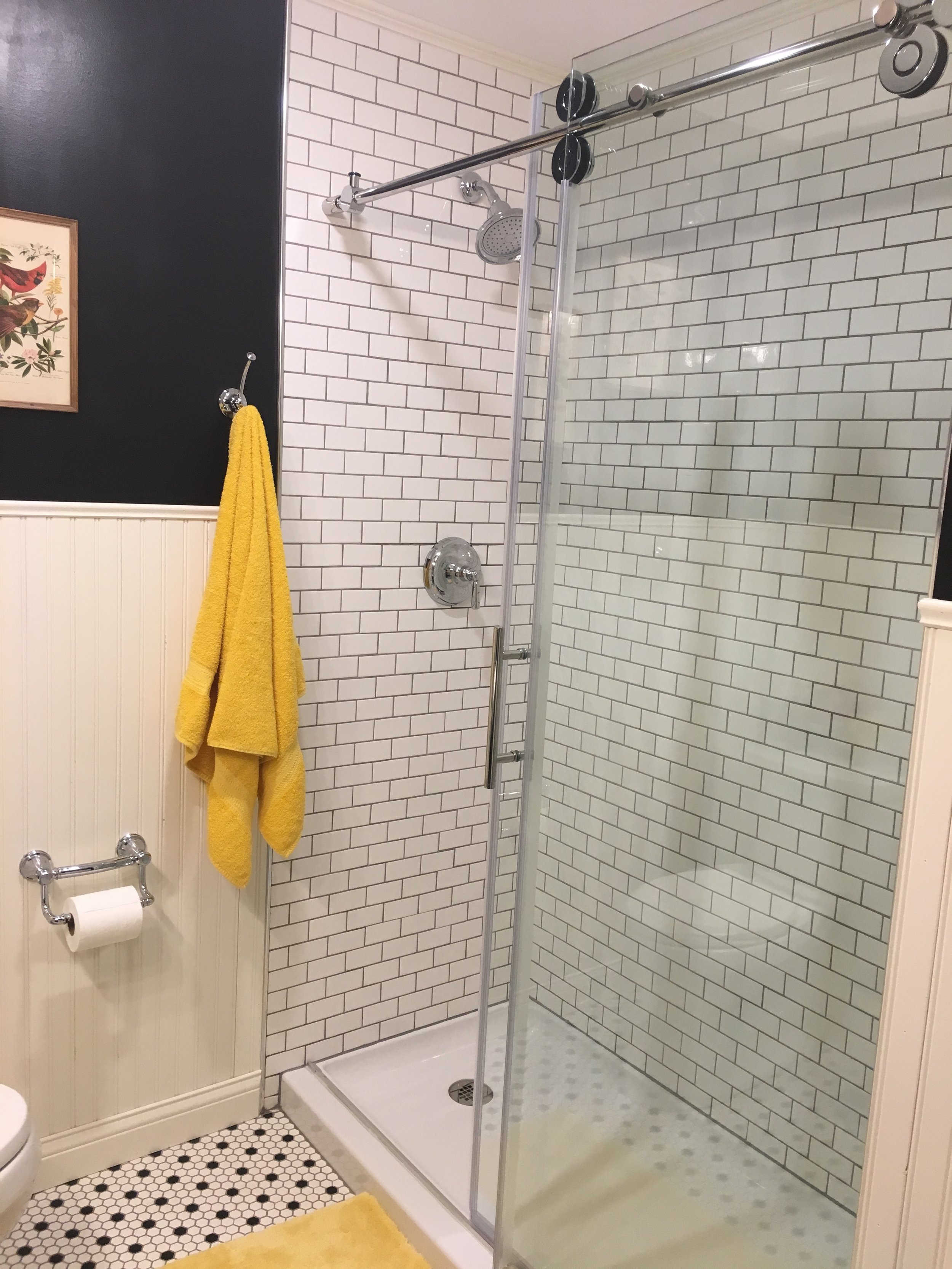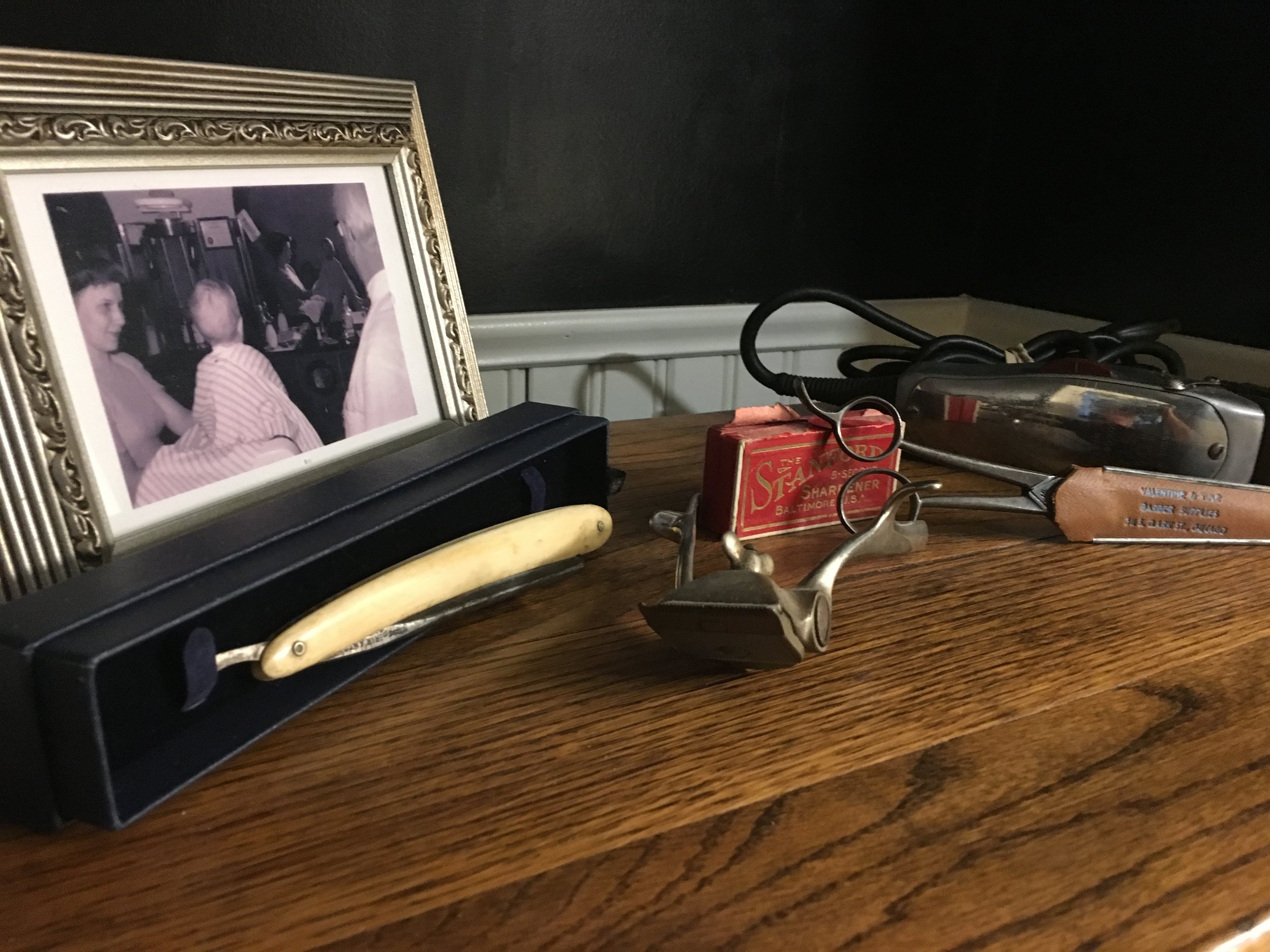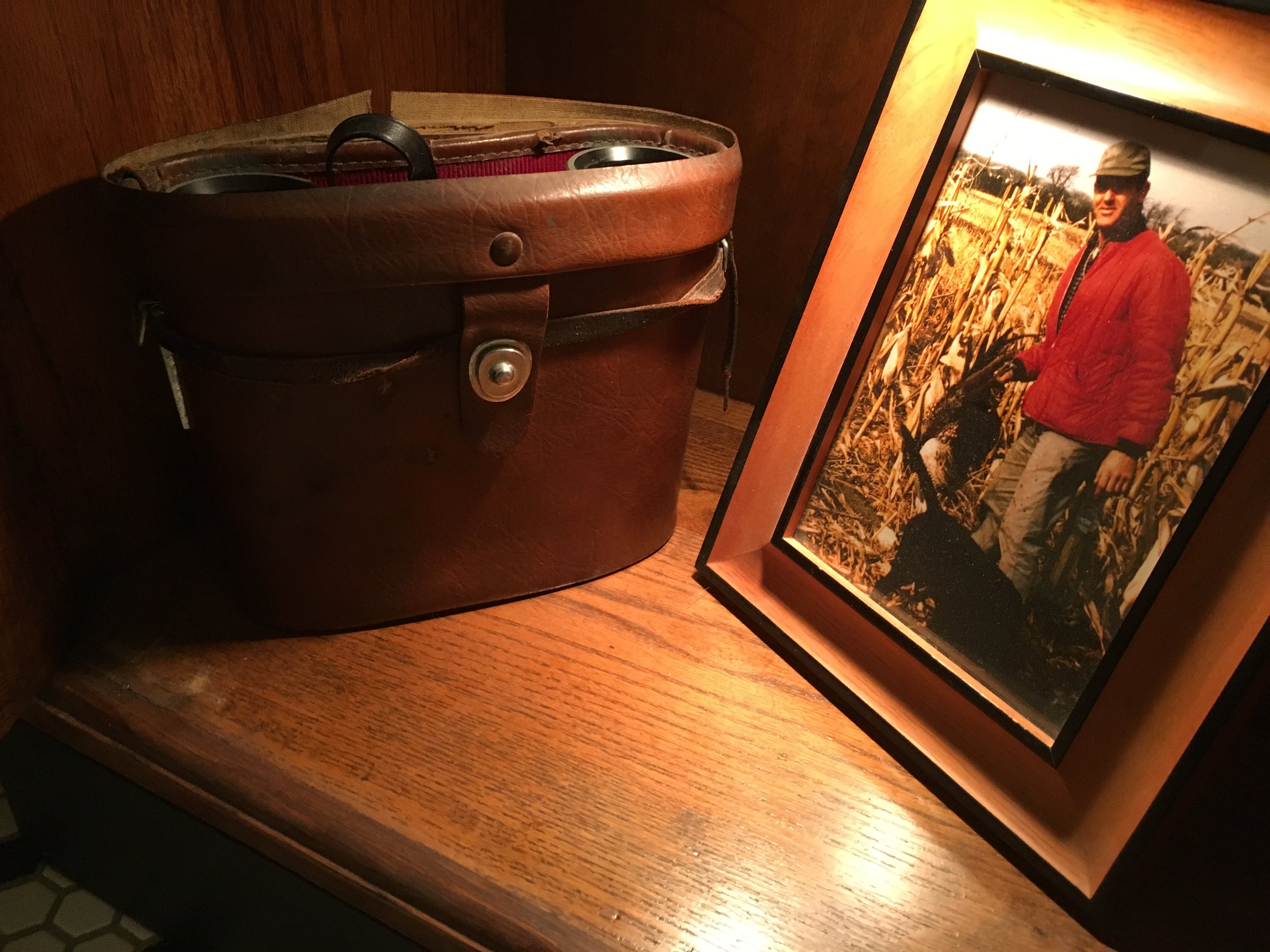 Working with the same professionals from our last project: plumbing (Harold of HW Plumbing & Mechanicals), carpentry (Don Reuss Carpentry), electric work (PJ Electrical Services), HVAC work (Double G Heating & Cooling) and last but not least dumpster removal (John's Disposal Services). A few minor set backs had the project down to the wire, all hands on deck to get it completed by the time we had guests (checking-in as we were placing towels and flowers, the carpenter walking downstairs as guests were walking up). But we think it turned out beautifully!