How does one meet new people in a new town?




Move out of state, start a new business & begin a major renovation project all at the same time!
We moved to Lake Geneva in September of 2015. We had been collecting furniture, decor and more.. preparing for this moment in our lives for many years, so it certainly took us some time just to get ourselves moved in and settled. Surprisingly enough we were able to officially open our doors to our first guest in January. It was a feat all by itself! Given that "In-Season" for a Bed & Breakfast is traditionally May through October, we thought we would try to get at least one renovation project done and under our belt before the window of opportunity slipped by. Little did we know what we were getting into!
Our downstairs Master Suite, "The Hive," was in dire need of a bathroom upgrade so we put on our tool belts and began the teardown, literally from the ground up. The house was built in 1880 so most everything needed replacing or shoring up, including reworking the heating and laying all new plumbing before putting down the new floor. A complete demolition gut was in progress.
A stop at the City Hall kicked off the process to obtain a builders permit. Building Inspector & Zoning Administrator Ken Robers was extremely helpful answering our many questions and guiding us through the process. Thankfully we got some great referrals for plumbing (Harold of HW Plumbing & Mechanicals) and carpentry (Don Reuss Carpentry) professionals who made quick work of ancient piping and leaning framework. Through them we made a few more connections for electric work (PJ Electrical Services), HVAC work (Double G Heating & Cooling) and last but not least dumpster removal (John's Disposal Services). It's quite a network of working men and women that keep us all functioning on a daily basis. We wouldn't hesitate to pass along the referral to the next needy customer, that's how business works.
We've finally cleaned our way past the dust and now have a brand new bathroom to serve our guests. Stop by our Open House and see the end result, or better yet, come stay awhile and experience it for yourself!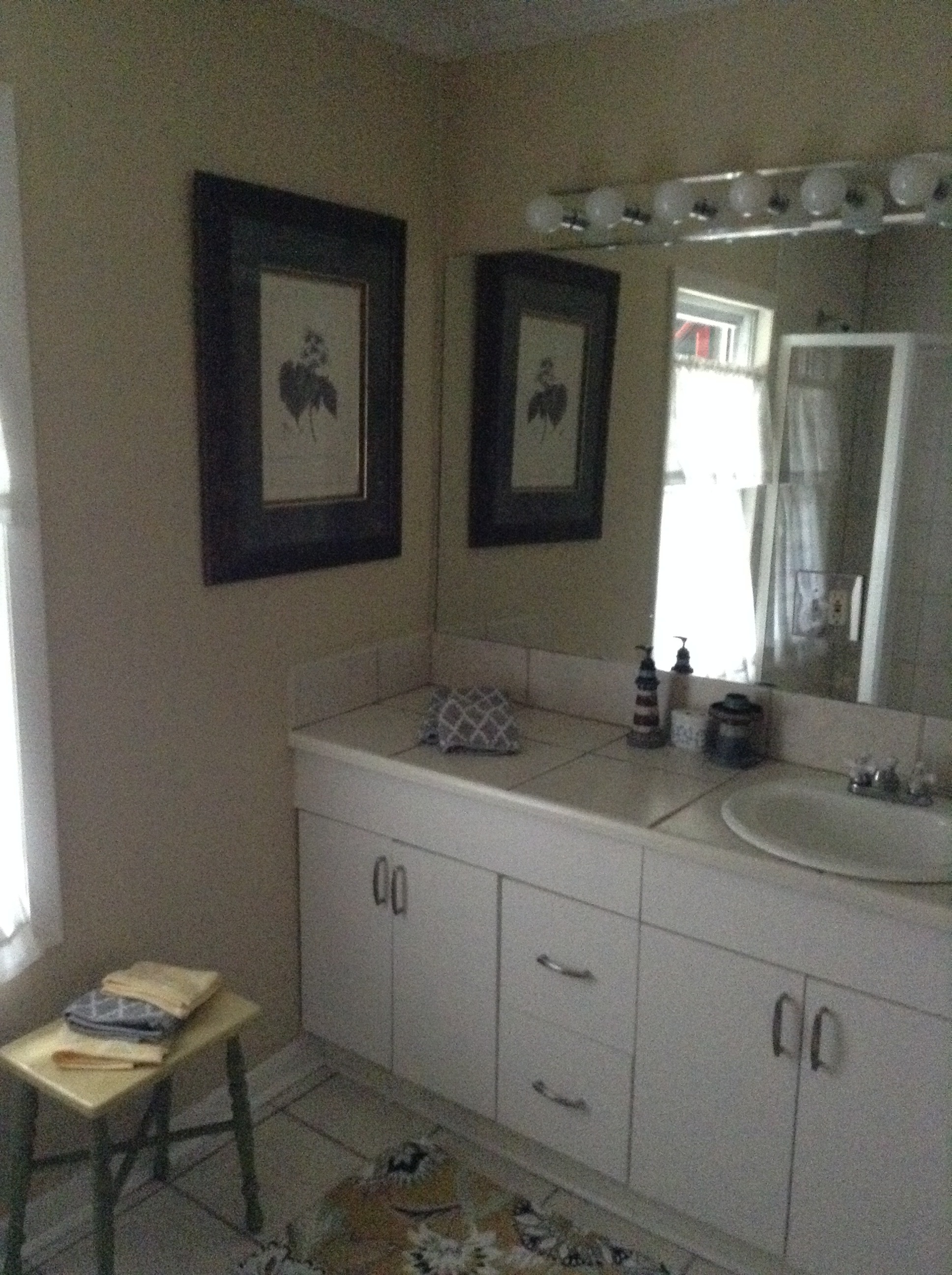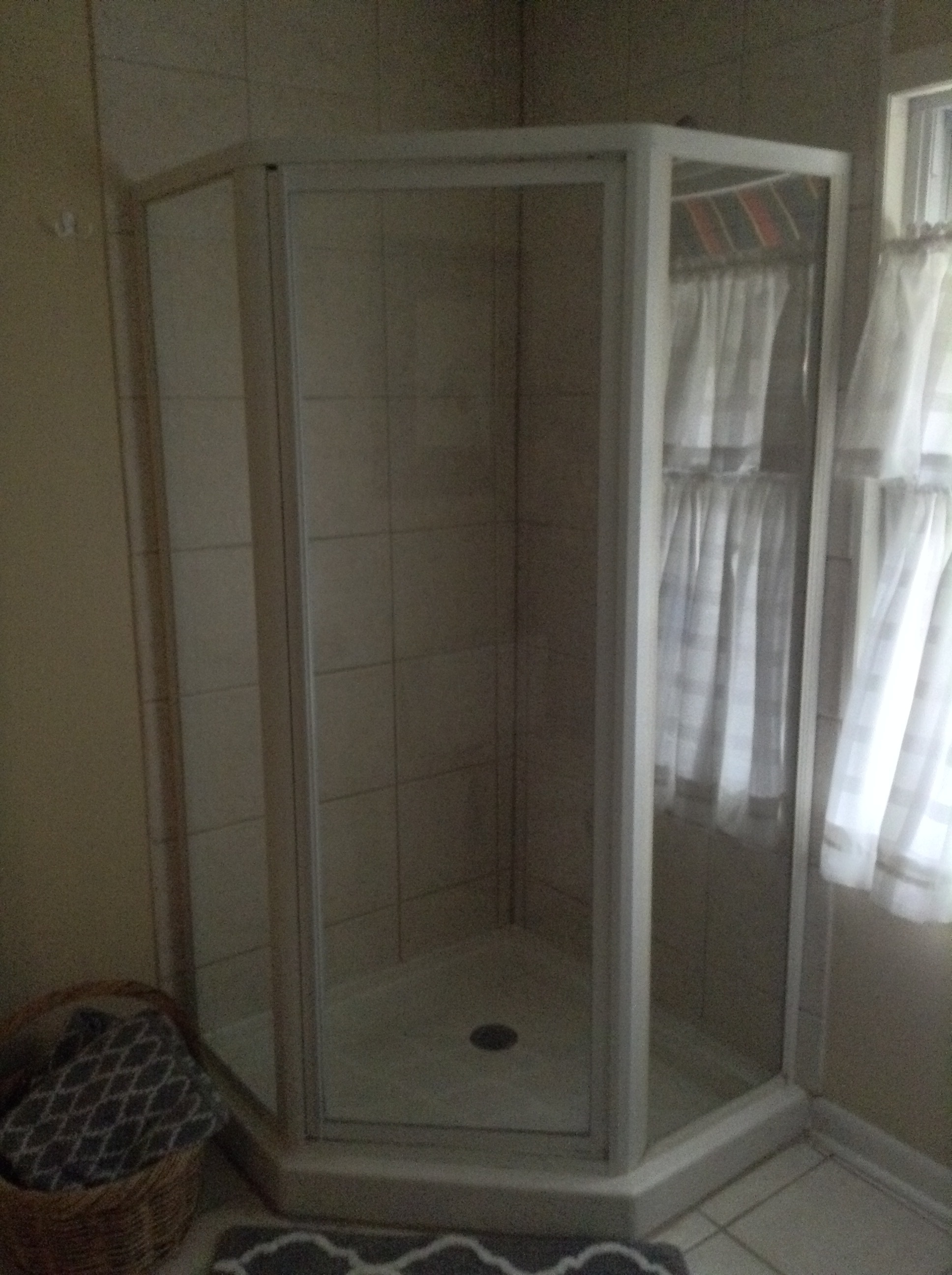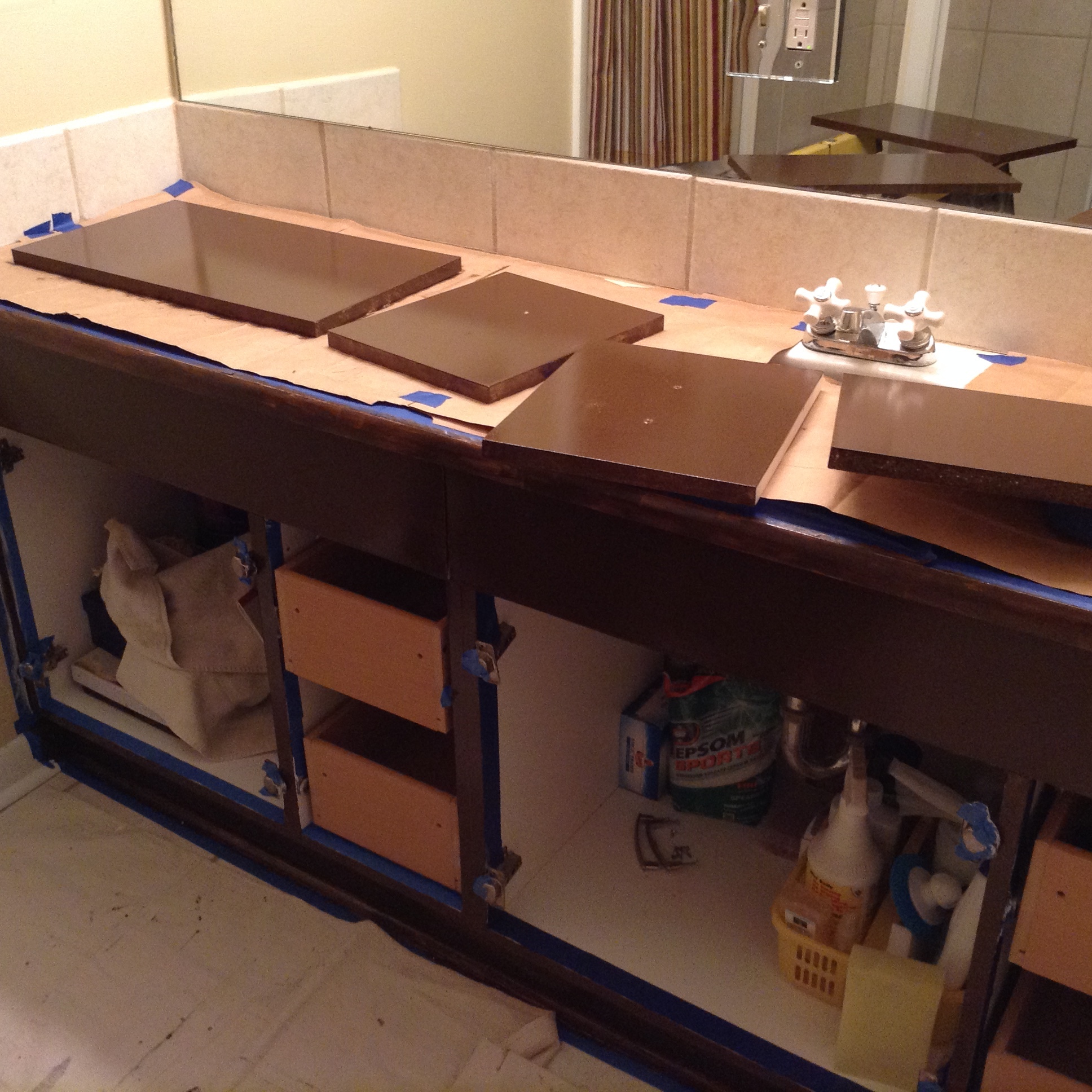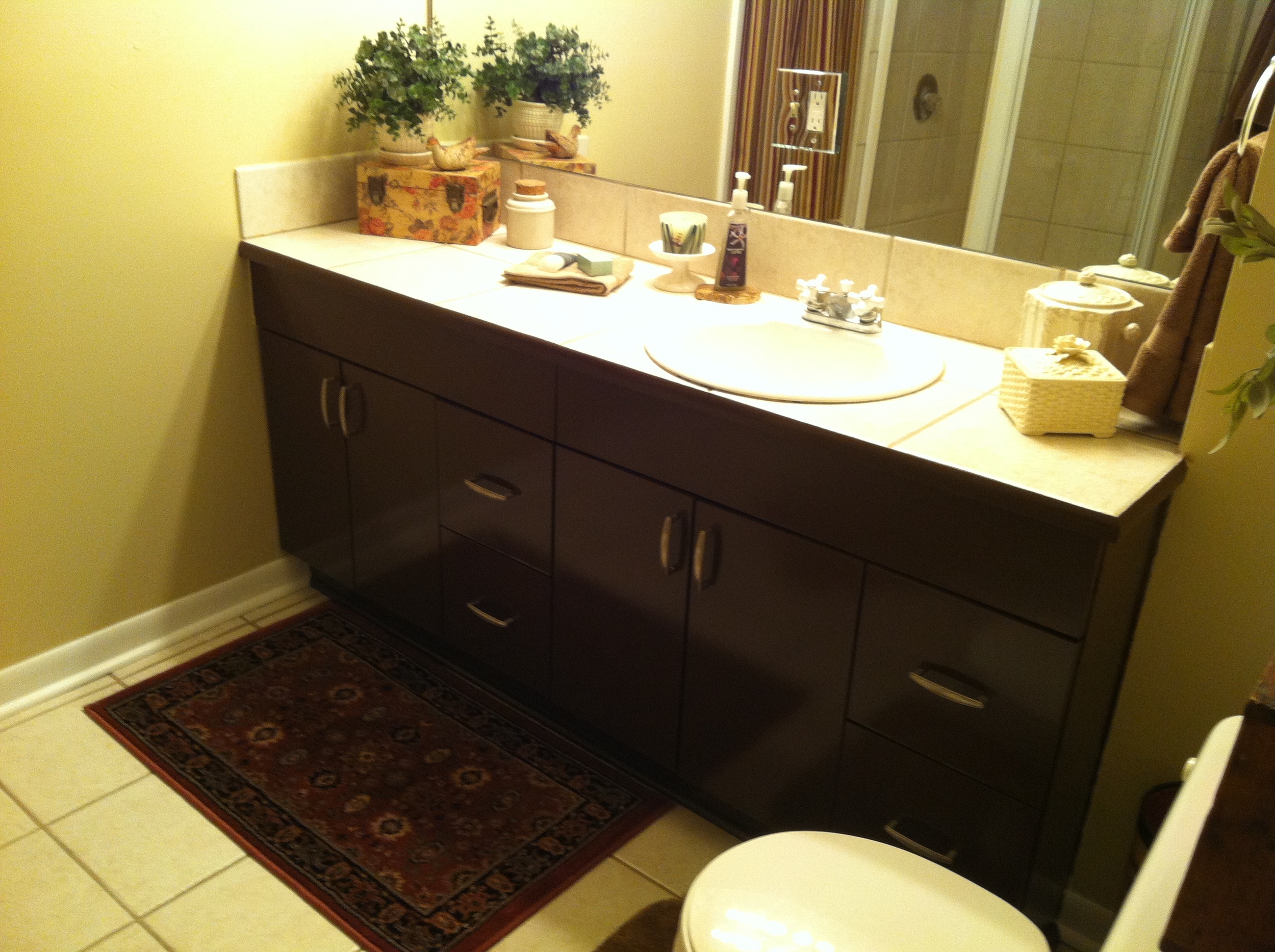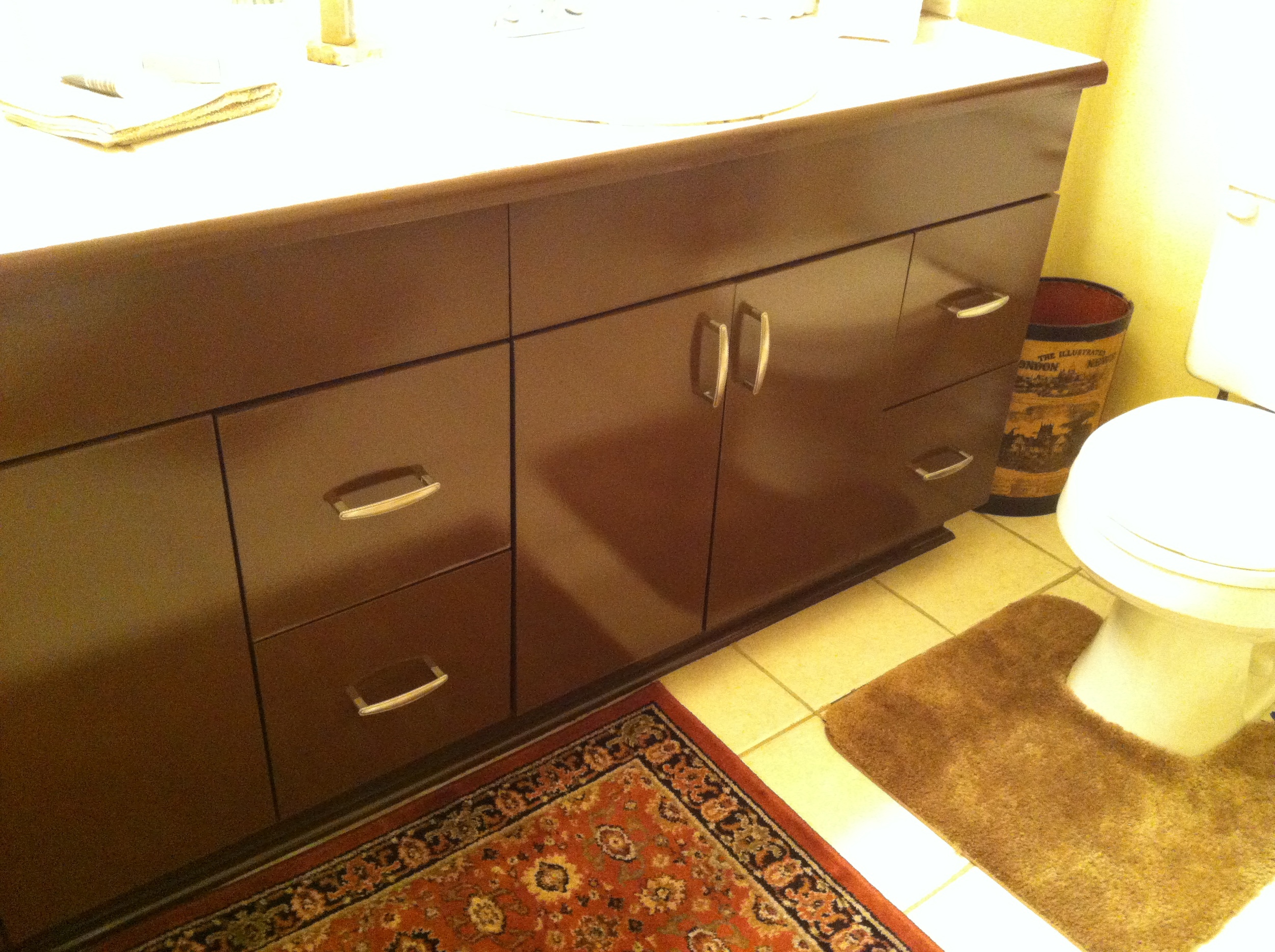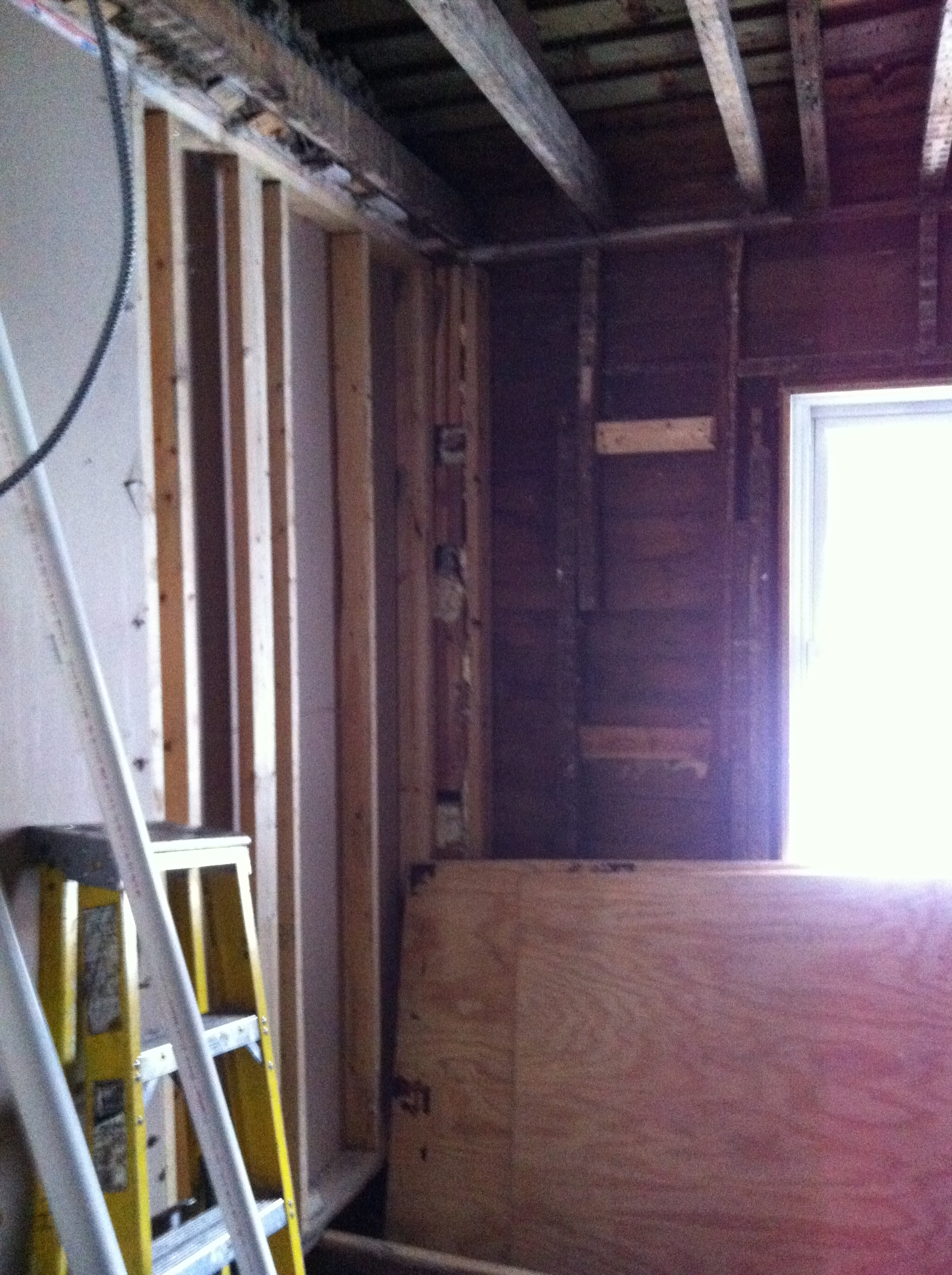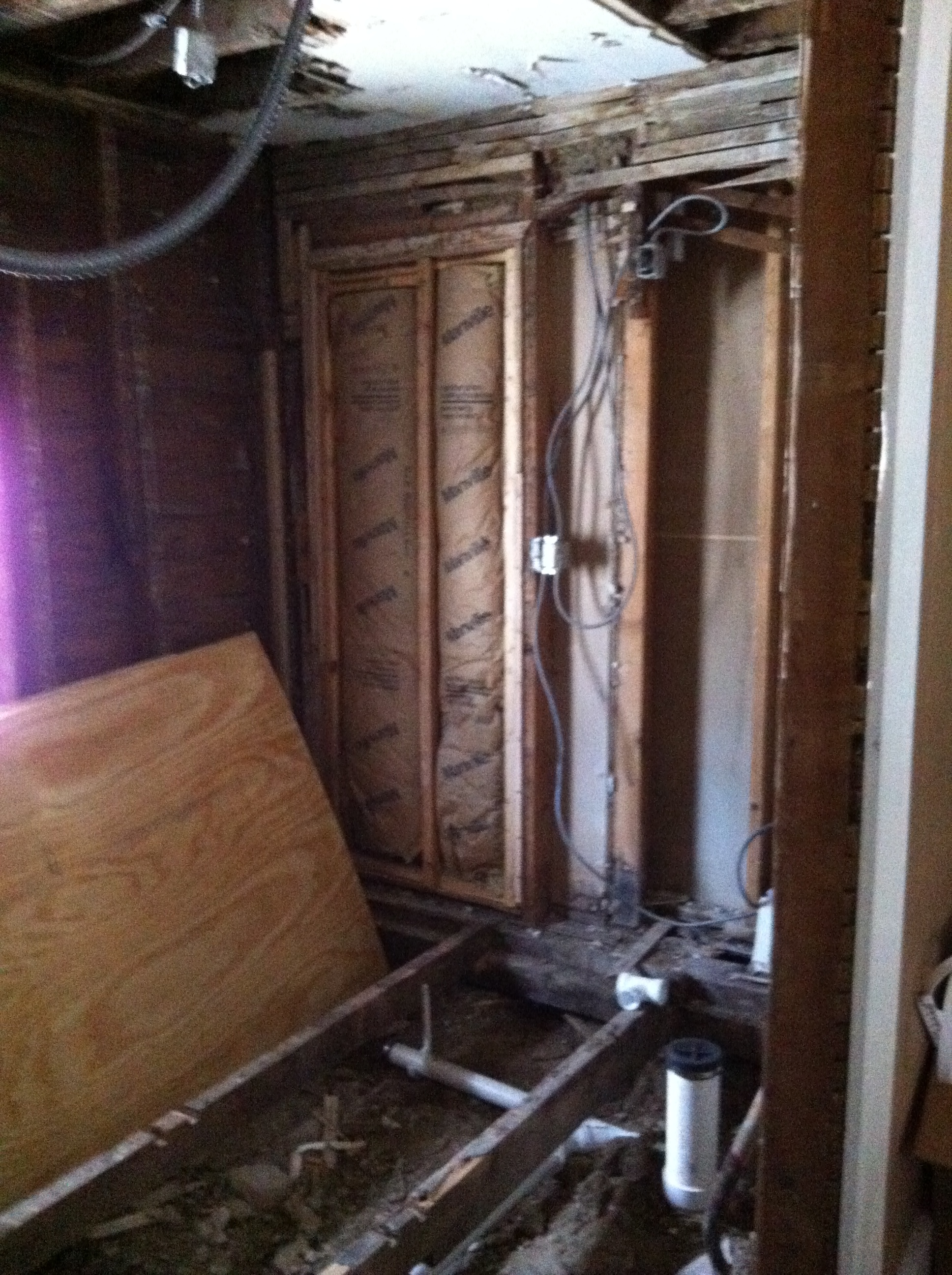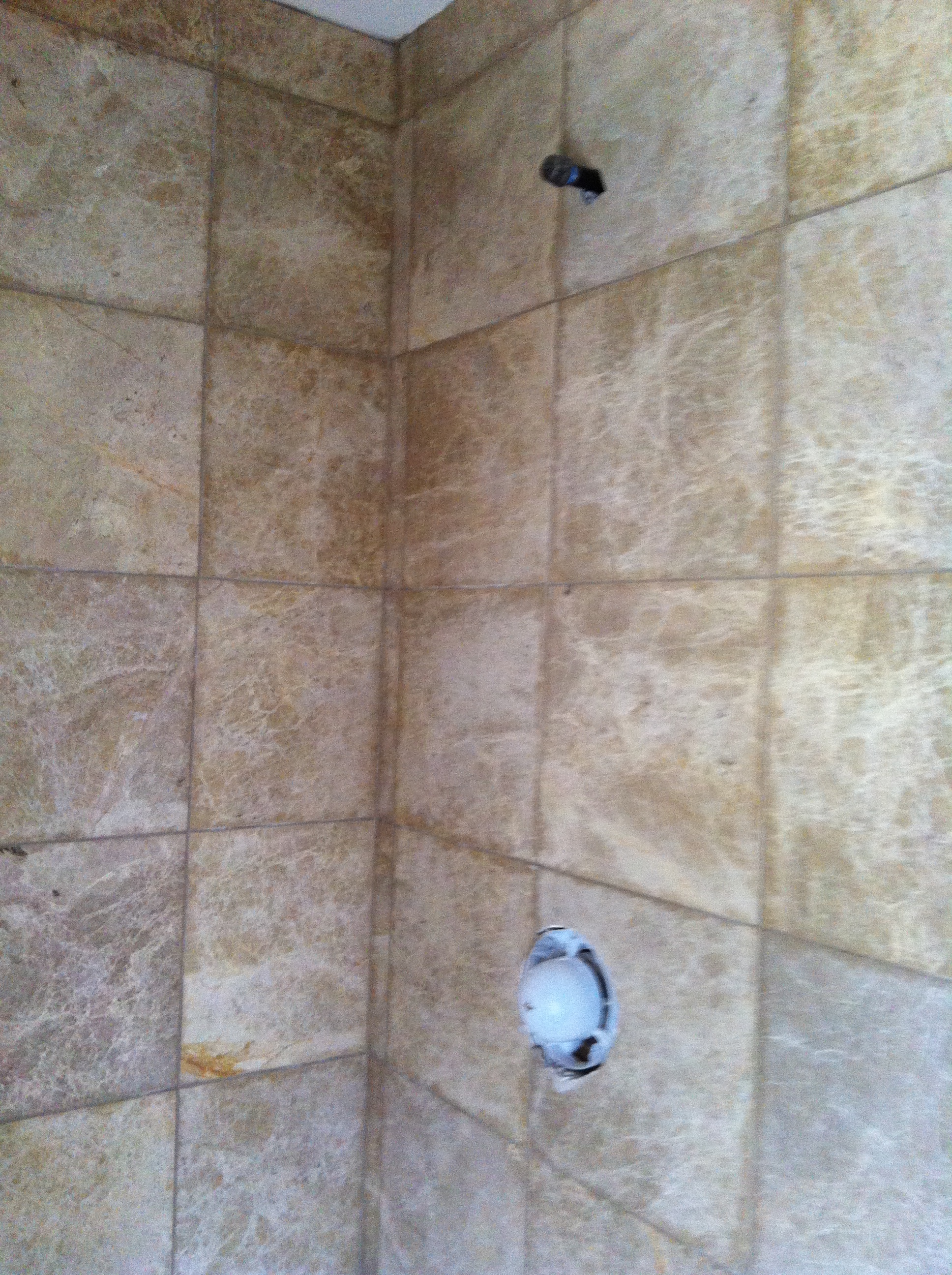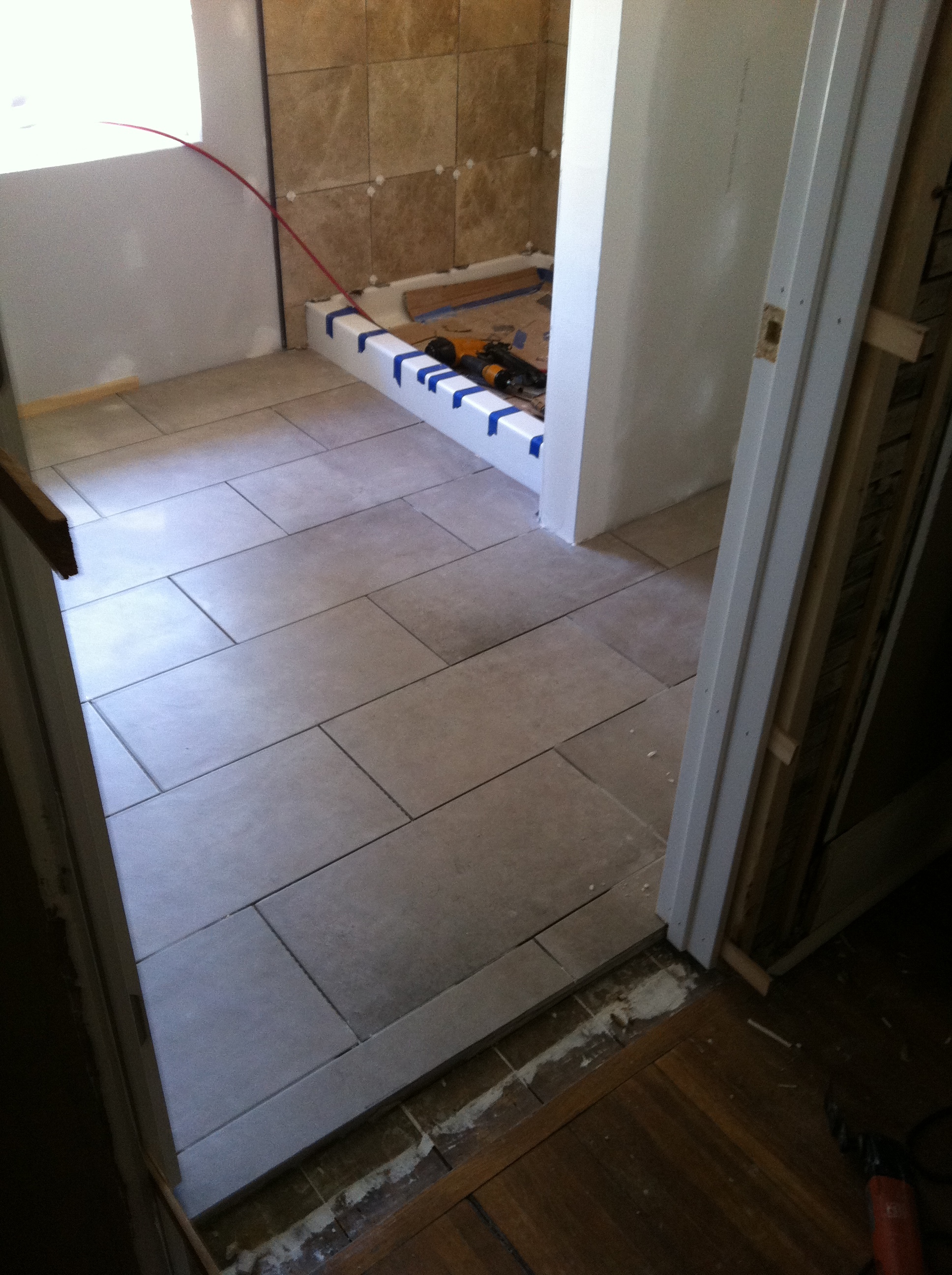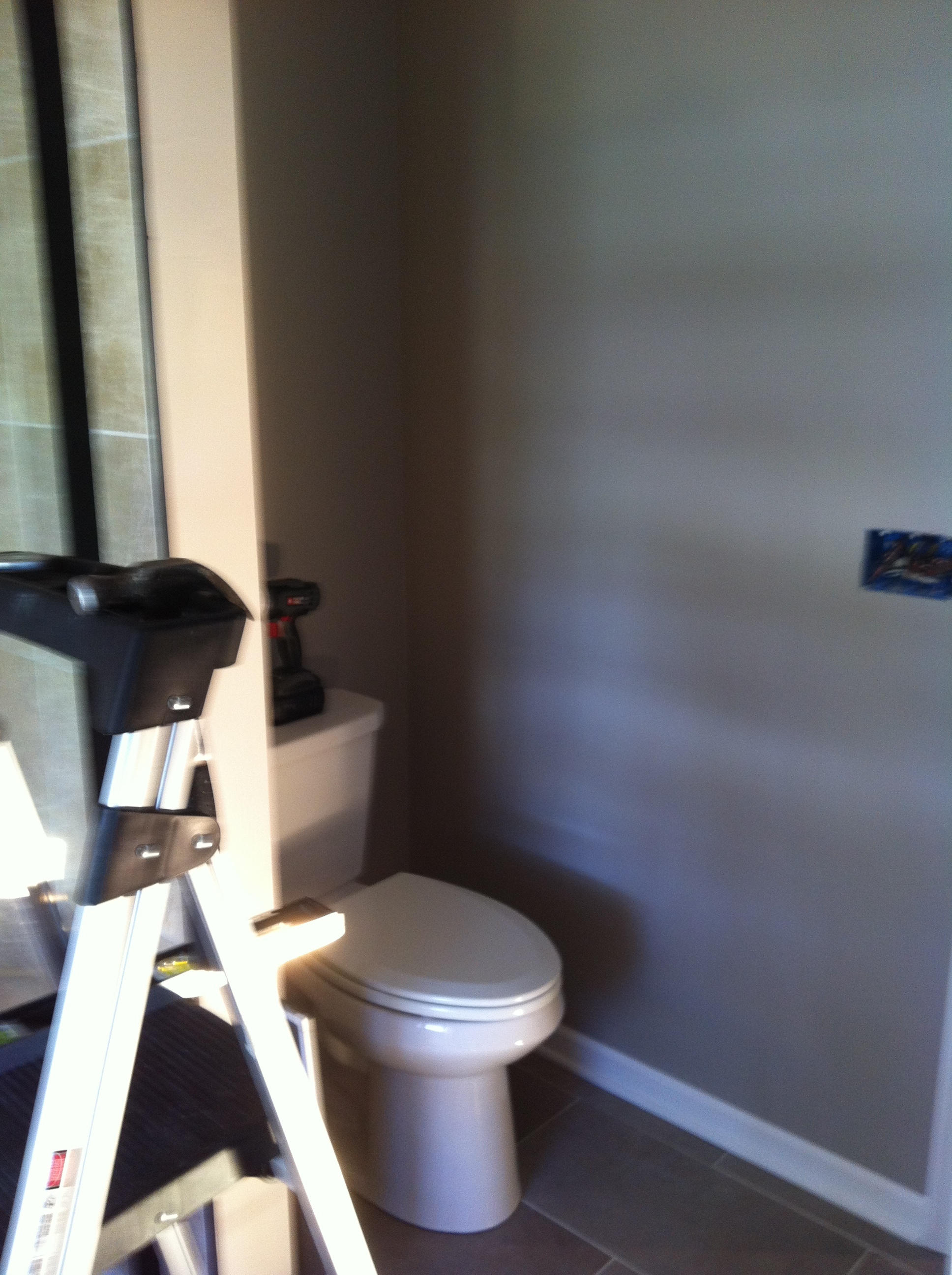 Above you'll see how the bathroom looked when we first moved in and then paint we added to the cabinets as a temporary fix. Followed by demo and beginning stages of the renovation!
Below, you can see the photos taking us from demo through the completed project!